OEM SOLUTIONS
Being a leading company for weighing and force measurement worldwide, BLH Nobel  accumulated several decades of  application experience in diverse industrial sectors. BLH NOBEL's main value is to listen to the challenges of our customers, integrate the most advance technologies and provide uniquely engineered solutions to create win-win values for our Original Equipment Manufacturer (OEM) customers.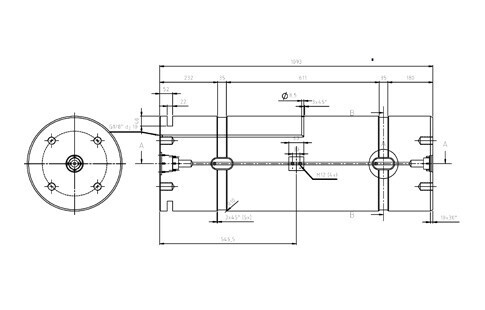 Experts in Finding a Solution for You
BLH Nobel manufactures thousands of standard load cells for different kinds of applications. BLH Nobel's offsets any competition in our unparalleled capability to custom design load cells according to customer's specific requirements. We are able to manufacture load cells directly mounted into an existing equipment to reduce installation cost, or total cost of ownership. We are also able to produce load cells for special high demand applications, such as harsh environment, vibrations, subsea, high/low capacity or working temperature, all sizes, with special mounting or cable output requirement.
Your Partner All the Way
The first step in finding a perfect solution for you is letting our talented engineers listen and understand your needs. Through our extensive database loaded with decades of engineering experience and supported by cutting-edge 3D simulated software design, BLH Nobel offers highly cost effective and unique designs to meet your demands.
 
Going beyond hardware customization, BLH Nobel also provides customer specific software and fully tailored system integrations. Our state-of-art electronics are equipped with most advance technologies and base on flexible, modular software platforms to full fill your needs in multi-channels, batching, automation, industrial communication and many more. The desire of BLH NOBEL is to deliver smart solutions for demanding industries.