LEGACY PRODUCTS
BLH Nobel produced many weighing systems, always state-of-the art at their given time and every single one proved itself for reliability and  offering many years of trouble free operation. We are totally committed to service and maintain our equipment as long as possible. The time comes where availability of key components become a limiting external factor.
This page provides you with a guide to successor products for the weighing electronics you relied on for years. BLH Nobel will always be able to provide you with a solution – often with very welcome performance increases or rich in features you have always wanted.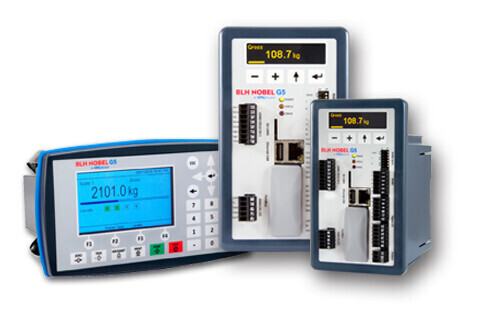 Constant Development
As a long established manufacturer of both load cells and weighing and force measurement instrumentation BLH Nobel invests considerable time and resources to continuously develop new state of the art products.
As we are manufacturing our own load cells and have all of the components, we are always able to deliver custom designed load cells without ever going obsolete.
BLH Nobel constantly develops new instrumentation to remain at the cutting edge of technologies, not only in regards of communication protocols. Over time, some of our electronics may become obsolete, but we are always happy to evaluate your specific challenge to deliver a smart solution that will serve you well.
Replacements for Obsolete and Older Products
Obsolete Model 8200B Series can be replaced by LCc Series.
Obsolete Model 55000 & 56000 / RFS3 can be replaced with RFS4 with custom G4.
Obsolete Model 450, 4300 Series and LCP 10/20 & 30 can be replaced with LCp and G5 Series.
Obsolete Model E-1-TAD/E-2-TAD can be replaced with G5 Series.
Obsolete Model E-2-WIN/WIN3 can be replaced with WIN5.
Obsolete Model E-1-WEI/E-2-WEI can be replaced with G4.
Obsolete Model AST3IS can be replaced with Zener barriers and G5-RMD.
Obsolete Model AST3B can be replaced with G5-RM.
Model AST3P can be replaced with G5-RMD.
Model WST3 can be replaced with G5-RMD.
Model TAD3 can be replaced with G5-PM.