CUSTOM MADE PRODUCTS
At BLH Nobel we have a long experience of working with customized products to solve customers' complex problems in several different demanding industries. We use the latest CAD design and FEA software for the benefit of fast and more accurate design-in processes. We adapt our solution to your existing machine in order to minimize modifications for you. This approach helps to manage overall costs by minimizing downtime and shortening installation time.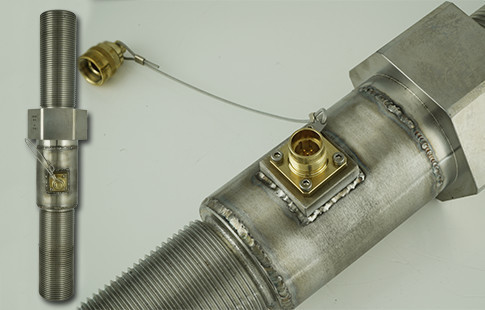 BLH Nobel - Experts in Finding Solutions
At BLH Nobel, we design products that strive for the optimal combination of robustness, reliability and accuracy to fit your specific requirements. Many of our standard products can be modified to suit your exact requirements. Whether that be changing the dimensions, making it submersible or adapting it for use in extreme temperatures. If that isn't enough, then we can even design and manufacture a completely new product from scratch specifically for your application – in-house, own staff, own machinery, full control.
Analogue or Embedded Amplifier
Load cells can be delivered with a highly temperature compensated analogue mV/V output, to be connected to any of our transmitters or indicators. We also offer our embedded amplifiers in a standard fixed version, LCAMP 300, as well as our unique field replaceable LCAMP 100. Here all electronics are stored in a simple plug and play unit and the calibration data is stored in the load cell. Our amplifiers are available in Ex-versions, singe or redundant applications and for functional safety use.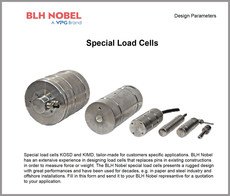 Customized Load Cells
Ultra high strength, stainless or super duplex, whatever material your application requires we can design a load cell. Tension, compression, shear, bending, torque of a multiple of these can be measured. Third party approvals for structural design, ingress protection, materials, dimensions and many more can easily be arrange. We also offer field visits, factory acceptance test and service and commissioning in order to support our customers from design and delivery to the full lifetime of our products. 
We have created a template that helps you to define the dimensions and characteristics of the load pin corresponding to your application. Fill in this form and send it to your BLH Nobel representative for a quotation.
Weigh Instrumentation your way
Our high quality custom-designed load cells are manufactured in our own production facility. This is also where our instruments and software experts are located. Some of our custom solutions require tailor-made software to meet your exact needs. BLH Nobel instruments are known for their reliability, user-friendliness and their ability to communicate easily with factory networks. We can offer you fully adopted instrumentation. Currently you can choose from more than 250 application software packages that can be further adopted to meet your specific requirements.
Special Program
Dosing
Flowrate
Crane weighing
G-compensaton
Belt weighing
Web tension… and many more