ABOUT US
BLH Nobel is a brand of Vishay Precision Group, Inc. - a world leader in resistive foil technology, sensors, and sensor-based systems in the growing markets of stress, force, weight, pressure, and current measurements. Both BLH and Nobel have been recognized as leading suppliers of weighing technology, process weighing and force measurement solutions: BLH with a direct line to the company that invented strain gages as the fundamental technology to most if not all weighing applications and Nobel with a history dating back to Bofors Industries in Sweden. Today, all that experience and expertise are combined in BLH Nobel, forming a brand with an unparalleled skillset and ability to serve our global customer base.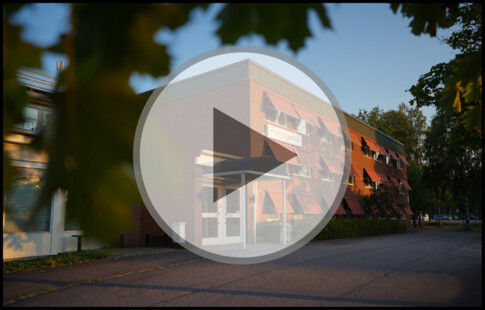 We design, manufacture and deliver innovative, accurate industry-leading weighing and force measurement solutions. We supply both standardized and custom systems and serve customers from a wide range of industries. Our customers are all over the world in more than 100 countries.
At BLH Nobel we are proud to stand by our core values:
We are dedicated – Dedication you can see and hear
We are skilled – Because competence is everything
We are reliable – What we do, we do with pride
American Company Built on Strain Gage Technology
Dr. Arthur C. Ruge of Massachusetts Institute of Technology (MIT) and E. E. Simmons of California Institute of Technology (Caltech) are credited with the simultaneous but independent development of the strain gage in 1937-38. Eventually Ruge teamed up with Professor Alfred V. deForest, inventor of a mechanical strain gage, and of the two partners established Ruge-deForest Inc. This arrangement continued until 1955 when Baldwin-Lima-Hamilton (BLH) bought the company and founded BLH Electronics. 
America Teams Up with Swedish Load Cell Experts 
The Nobel part of the BLH Nobel history originates from the Swedish arms technology company Bofors, shaped under the ownership of world-renowned inventor Alfred Nobel.
In the late 1950s, Bofors started a new business branch that initially focused on laboratory weighing, and then expanded to include industrial weighing. The company manufactured and developed high accuracy load cells. One product in particular played an important role in the company's success: the patented KIS load cell, known for its resistance to twisting forces and side forces.
In 1976, Bofors acquired BLH Electronics and in the mid-80s, the Bofors load cell division formed a new company that became Nobel Elektronik, then Thermo Electron.
All Expertise Under One Global Brand: Vishay 
In 2002 all, the Nobel and BLH expertise was collected under the same global brand: Vishay Intertechnology, by then the world's leading manufacturer of foil resistors and strain gages. This was a part of Vishay's strategic acquisitions of load cell companies like Tedea-Huntleigh and Celtron among others, making Vishay one of the world's largest manufacturers of load cells for weighing and force measurement. 
Vishay Precision Group (VPG)
As Vishay Intertechnology grew through innovations and acquisitions to one of the world's largest manufacturer of electronic components, its resistive foil technology products became non-core businesses. In 2010, these businesses spun out into an independent company listed on the New York Stock Exchange: Vishay Precision Group (NYSE: VPG).
VPG is an internationally recognized designer, manufacturer and marketer of systems and components based on its resistive foil technology, sensors, and sensor-based systems; specializing in the growing markets of stress, force, weight, pressure, and current measurements.
BLH Nobel is one of the brands in the VPG weighing and control systems portfolio, alongside KELK, Gleeble and VPG Onboard Weighing.