TANK MOUNT SERIES
BLH Nobel is recognized world wide as a leader in the field of industrial weighing and force measurement. With decades of experience, we are equipped to address every imaginable weight-processing need. Our Tank Mount Series is a cost-effective full range weighing series that is suitable to measure everything from reactors and process vessels to ingredient storage bins to clean-in-place batching processes.
The Tank Mount Series weigh modules can be combined with a range of accessories and instrumentation for a complete weighing solution that suits your needs.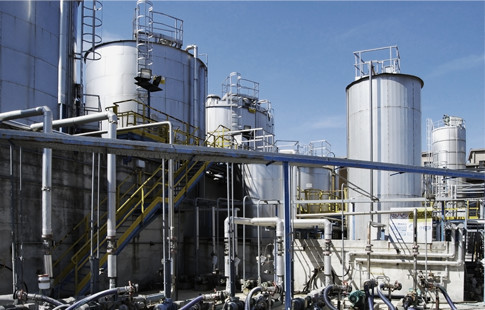 Weighing and Level Control
The BLH Nobel Tank Mount Series consist of fully standardized off-the-shelf products designed for weighing applications such as silos, tanks, vessels, bins, hoppers and bunkers. The weigh modules are specifically suitable for level monitoring, weighing or process control of materials such as liquid, powders and granules.
By installing load cells under a tank (typically three-, four- or multiple leg constructions), the weight of the contents is determined with a very high accuracy and easily transferred to external instrumentation.
The price competitive Tank Mount Series is a complete weighing and batching solution for system integrators, OEM's and end users. Besides standard products, BLH Nobel has a real strength in designing and manufacturing custom solutions that help our customers optimize their processes. Click to discover the Tank Mount Series flyer.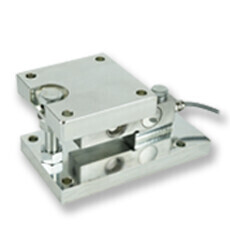 TankMount Weigh Module – Metric Version
The TankMount Weigh Module is a single ended shear beam weigh module used for capacities up to 5 tonnes. The semi-floating module design restricts lateral horizontal movement, allows radial horizontal movement and a moderate degree of angular movement to accommodate construction variances. The TankMount is well suited for general industrial applications that require retrofitting on existing structures or turning hoppers into a scale. The load beam sealing meets IP68 and IP69K requirements; the weigh module is OIML certified; ATEX and FM approved versions are available upon request.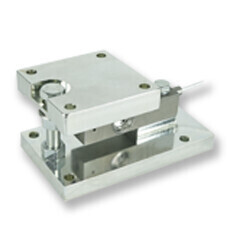 EconoMount Weigh Module – Imperial Version
The EconoMount Weigh Module uses a stainless steel beam transducer coupled with fixed, full-floating, or semi-floating mounting hardware. The design of the weigh module results in a checkless system that is capable to accommodate moderate degrees of thermal expansion and contraction. The EconoMount is used for capacities up to 5 tons, making it the perfect choice for simple tank weighing applications.
The weigh module is NTEP certified for Class lII and IIIL scale systems and its load beam sealing meets NEMA 4 and IP67 requirements.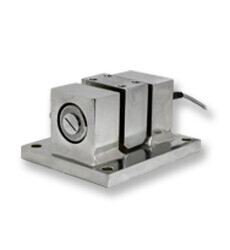 KDH-5 – for Capacities Above 5 Tons
The KDH-5 Weigh Module combines high accuracy with a compact and robust mechanical design and has a long history of dependable performance. With the integrated tilt guard there is no need for extra mounting supplements, which makes the weigh module very simple to install. The KDH-5 is a cost-effective FM and ATEX approved weigh module with a capacity up to 200 tons, making it the perfect choice for weighing heavy applications like silos, containers and weigh bridges. The double ended shear beam weigh module features a floating load point that allows radial horizontal movement due to thermal expansion of the tank.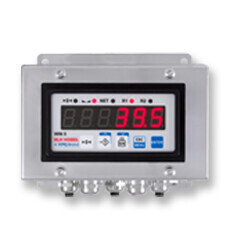 WIN5 Weigh Indicator
The WIN5 Weight Indicator is suitable for simple applications, developed for customers in need of a reliable, cost-effective, straightforward indicator solution. The WIN5 provides a high-contrast 6-digit LED display to show gross and net weight values of the measured mass. The WIN5 indicator is equipped with operating pushbuttons that allow for tare weight and zero setting for empty vessels. Its stainless steel enclosure makes it ideal for process industries where an easier setup is needed such as food and beverage or the chemical industry.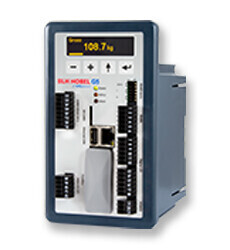 G5 DIN Rail - Advanced Instrumentation
The G5 DIN Rail Mount features an advanced display and functional keypad that allow easy navigation and control not only from remote but also directly at the production facility. The instrumentation can be combined with our Tank Mount Series weigh modules were a more advanced performance is needed.
The modular G5 hardware supports a wide variety of communication options via Ethernet, RS485, USB, Fieldbus and analog output - for full flexibility.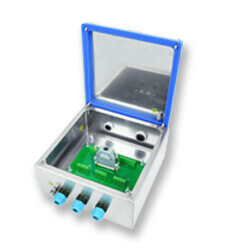 CGS4-C ATEX Rugged Junction Box
The CGS4-C ATEX Junction Box allows fast and easy connection of multiple load cells to a single weighing instrument, making the Tank Mount Series a complete weighing solution. The ATEX certified junction box is ideal for use in process weighing applications in explosive environments.
BLH Nobel offers this or other available junction boxes, depending on the application and environment to meet the specific requirements of OEM machine manufacturers, system integrators and end-users.