KIS - OUR FLAGSHIP PRODUCT
The KIS load cell has the highest accuracy in the industry, with KIS technology delivering 0.01% repeatability and 0.05% combined error or better. The KIS Beam adds a second or "double" cantilever sleeve over the actual sensor I-beam, positioning the applied load always directly over the gage sensors. This unique technology provides a significant performance advantage over all other load cells in the market.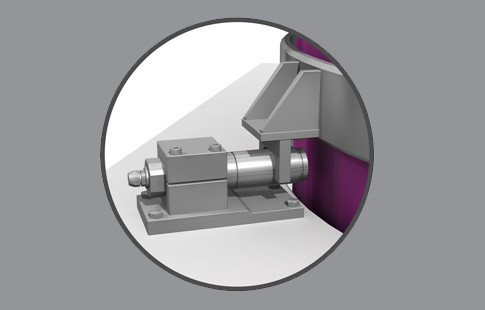 Factory Matched Load Cell
KIS Beams are factory calibrated, which makes installation, set up, and replacement quick and easy. The customer benefits from overall lower setup and maintenance cost [cost of ownership]. The KIS load cell excels in applications with thermal expansion or aggressive mixing operations. The KIS load cell is the right choice due to being virtually insensitive to thermal expansion, strong vibrations, and high lateral forces. The ease of installation, the headache-free performance, and the high accuracy of the KIS load cells make BLH Nobel KIS load cells the right choice for many years of equipment dependability.