Plug-In Weighing Module for
Allen-Bradley 1756 ControlLogix Chassis PLCs
The 1756-WM is a single slot, single- or dual-channel weighing module that snaps into an Allen-Bradley® 1756 ControlLogix® chassis, making PLC integrations simple and easy. The module is powered directly from the I/O chassis backplane and needs no additional connections other than to the load cells. The weight data is directly communicated over the backplane. The 1756-WM comes with Add-on Profiles (AOPs), allowing a quick integration into the PLC.
The 1756-WM unit is set up and calibrated with the Rockwell RSLogix 5000® Software and requires no external configuration utilities. The Allen-Bradley ControlLogix PLC with 1756 ControlLogix chassis can be used in industries with process weighing, inventory or process control applications.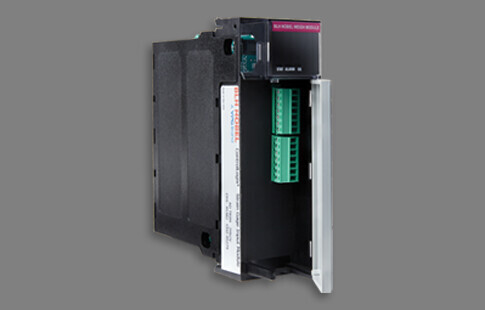 Plug'n Play with High Performance
Snaps directly into Allen-Bradley® 1756 ControlLogix® chassis
Supports AOPs (Add-on Profiles)
Power and data flow through I/O chassis backplane
Configuration via Rockwell RSLogix 5000® software
Single and dual channel version
Module update time — 1 millisecond
Calibration — software selectable / datasheet or dead weight
Operating temperature — 0°C to 60°C (32°F to 140°F)

Allen-Bradley, ControlLogix and RSLogix 5000 are registered trademarks owned by Rockwell Automation.
Visit our news page about the 1756-WM or directly access: 
Subscribe to our YouTube channel to never miss any of our videos!