CUSTOM SOLUTIONS
BLH Nobel specializes in tailoring special solutions to fit all industrial, process and force measurement systems. Because we design load cells, instrumentation and related software ourselves we are able to offer complete solutions tailored to your specific requirements. Whether you are an OEM designer or have a factory plant requiring a solution or replacement to an existing machine, we can solve your most difficult challenges.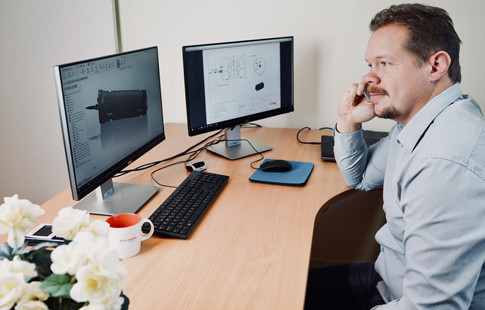 Your Partner All The Way
BLH Nobel offers unparalleled expertise that began in the late 1950s. Through the years, we have maintained a simple, customer-focused approach: We provide the right solutions for your specific needs, along with extensive technical documentation to support safe and efficient product designs. As your partner, we work closely with you from start to finish, ensuring smooth installations and reliable, long running service. If your current solution doesn't measure up to your expectations – don't hesitate to contact us at BLH Nobel. Our engineers are experts in finding solutions to your most difficult weighing challenges.
Exceeding Your Weighing Accuracy Targets
As the experts for special weighing installations, we can provide a solution whether you are interested in converting a crane in a steel mill or developing a completely new weighing system for a pharmaceutical pilot plant. For example, we helped a multinational vaccine manufacturer solve a critical dispensing and weighing accuracy challenge. The BLH Nobel solution not only achieved the 0.02% accuracy target of the vaccine manufacturer, but exceeded 0.01% accuracy levels in the acceptance testing.