LADLE AND TUNDISH WEIGHING
Ladle and tundish weighing includes applications such as overhead crane weighing, car weighing, turret tower weighing and casting process weighing. All of these face high impact forces, harsh environment and extreme temperature. BLH Nobel solutions for ladle and tundish weighing base on very robust and highly temperature compensated load cells and weigh modules combined with transmitters and indicators, including wireless options.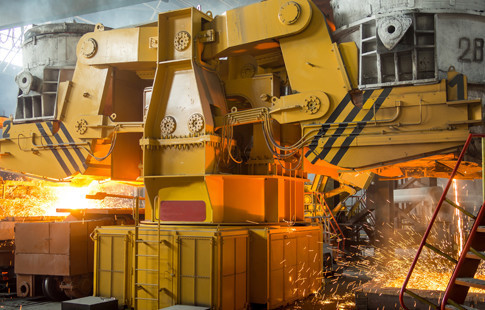 High Weighing Accuracy
BLH Nobel provides you with load cells and weigh modules tailored to stand the high demands of ladle and tundish weighing environments: 300% ultimate overload, high temperature compensation, high ingress protection rating and various options of cables, connectors and fire sleeve protection. Paired with our state of the art transmitters and  indicators that support various communication options, BLH Nobel delivers smart solutions with very high weighing accuracy.
Complete Solutions for Your Application
Preferred load cells and weigh modules for the metal are BLH Nobel's KIS, KIMD, KDH or DSA series. Wired into robust junction boxes to single channel instrumentation or multi-channel summing box setups – BLH Nobel solutions will support vast communication options, even wireless connected. BLH Nobel will deliver a complete solution, meeting your specific needs and delivering high performance at high reliability.
BLH Nobel built a strong track record in the metal industry. Based on decades of experience, we are able to offer you full on-site installation, commissioning and technical support. BLH Nobel – your partner all the way.