COKE WEIGHING PLANT SOLUTIONS 
Coking is the industrial production of coke from coal. Production of highly sophisticated special steel alloys requires high accuracy batching processes facilitated by reliable weighing equipment designed for these harsh environments. BLH Nobel process weighing solutions will give you the control you need in your batching process to produce steel with unique qualities and high consistency.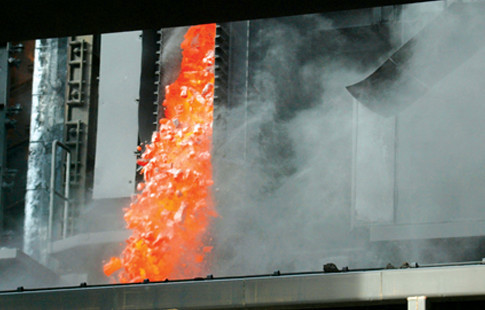 Low Maintenance Despite Harsh Environments
Accurate weighing of material being stored or transported is highly important during the steel production. Unlike other weighing equipment suppliers, BLH Nobel provides equipment suited for the harsh environment conditions including high temperature, vibration, overload, steam and dirt. Whether the application are belt scales, weighing of tanks and hoppers, batching processes or others, our robust solutions require minimal maintenance, optimizing the total cost of ownership at significantly improved efficiencies.
Complete Solutions – More Than Its Individual Parts
KIS, KIMD and KDH weigh modules are the key-components to all BLH Nobel systems for weighing applications in coke plants. Belt scales, tank or hopper weighing, batching processes and more – all applications benefit from these devices' robust design, the high ingress protection and operation temperatures above 100°C. BLH Nobel solutions for the metal industry are integrated systems engineered to combine our unique load cell technology with robust junction boxes and transmitters.  See our products for the Metal Industry.