HYGIENIC ENVIRONMENTS
The KIS load cell has been a high performing component in the food, offshore, mining and petrochemical industries for several decades. Its unique technology improved precision in batching, tank weighing, web tension and many other applications. The KIS beam lives up to specifications in the real world – not just under laboratory conditions. The BLH Nobel KIS load cell  is designed to work reliably under demanding conditions with harsh chemicals such as corrosive acids, harsh industrial detergents and caustic vapors and granules and powders.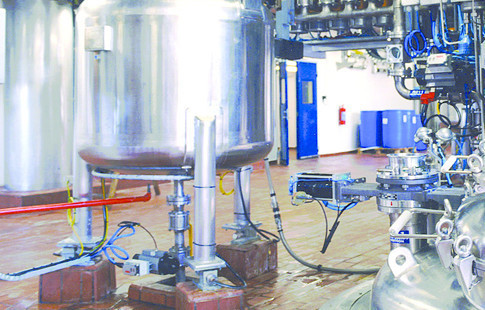 KIS Load Cells for Corrosive Environments
The KIS load cell is made from stainless steel and comes with steel chrome plated mechanics as a standard as well as optional with stainless steel mechanics. BLH Nobel's most famous load cell features a high ingress protection rated electrical connections in bespoke cable lengths for your particular applications.
When upgrading existing production lines with weighing or force measurement solutions, custom designed load cell sensors are often  the most cost efficient and straightforward solution. The BLH Nobel KIS load cell is a censor  perfectly matching to production environments with hygienic or harsh environment demands.
KIM-1 Load Cell
The KIM-1 load cell has several features that clearly distinguishes it from other load cells. It is easy to install and extremely accurate, even when subjected to dynamic process forces and severe environmental conditions. Due to the double cantilever design allowing the load point to float on the sensor beam, it is not affected by side forces up to 100%. This makes it non-sensitive to thermal expansions, vibrations and disturbing side force. All KIM series load cells can be ATEX/IECEx certified for use in explosive atmospheres.