CRANE LOAD MEASUREMENT 
In the offshore industry, safety and quality are most important when lowering and lifting large and heavy objects by cranes. BLH Nobel can offer you reliable products that can withstand the toughest conditions such as vibration, overload and humidity. Our load cells provide high accuracy, repeatability and correct measurement for weight and force which is crucial when determining whether the crane can handle a specific load or not.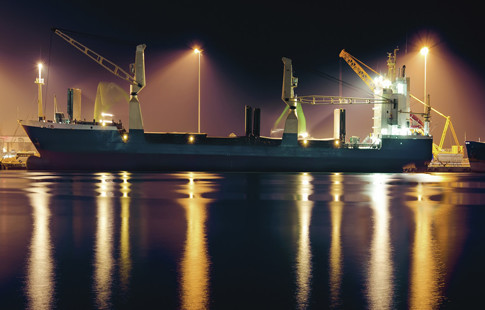 Safe Crane Load Measurement in Tough Conditions
We have the expertise to provide a solution that meets your requirements for crane load measurements. Our strengths are our engineering expertise, organizational flexibility and competitive lead times. BLH Nobel offers considerable knowledge and experience in solving complicated and standard application problems, following the principles of KOSD, KIMD, KISD, KEND and many other types of load cells. All are designed for easy installation and the high quality ensures an accurate, repeatable and correct measurement during a long lifetime.
We Have the Solution for Your Problem
Our load cells can be modified to fit in your existing crane system. We offer customers the benefits of our experience in solving complicated application problems with standardized or customized load cells. All our load cells can be delivered with embedded amplifiers with an output signal of 4–20 mA; either fixed or field replaceable (plug n' play) version. All load cells are available with both ATEX and IECEx. Ingress protection IP67 is standard, IP68 is available.