SCRAP AND LADLE CAR WEIGHING
BLH Nobel solutions for scrap and ladle car weighing base on our robust and highly temperature compensated load cells and weigh modules paired with our transmitters, indicators and wireless options. High impact forces, harsh environment and extreme temperature are the key challenges of the application not every supplier can handle. Because of our long experience in the metal industry, you can rely on us to provide the best solution for your specific demands.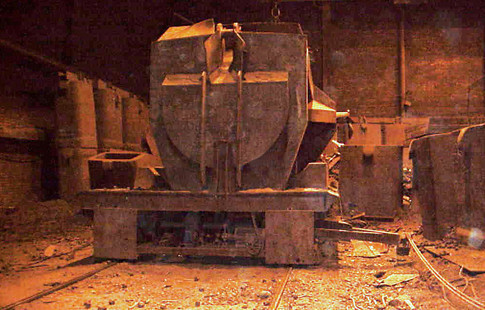 Durable Load Cells for Harsh Environments
BLH Nobel load cells and weigh modules are optimized for the demands of scrap and ladle car weighing application: 300 % ultimate overload, temperature compensation available up to 150°C, high ingress protection rating and various options for cables, connectors and fire sleeve protection to choose from. Paired with our state-of-the-art transmitters, indicators and communication options BLH Nobel solutions deliver high weighing accuracy and long-term reliability.
Scrap and Ladle Car Solution
A BLH Nobel solution for scrap and ladle car weighing consist of four weigh modules (KIS, KIMD, KDH or DSA series), installed under the support frame of the car. Optional rubber dampers can be integrated in the design. The weigh modules are wired via a robust junction box into a single channel instrumentation or as a multi-channel setup with summing function options to ease diagnostics. Vast communication protocol support and wireless option build a complete and reliable system for this demanding application.