HAZARDOUS AREAS
Being a world leader for high-accuracy process weighing solutions, you can count on BLH Nobel products to perform with the same high level of accuracy and safety even in hazardous areas where explosive fumes, dust and corrosive liquids impact.
No matter what your challenge is, BLH Nobel is committed to delivering smart solutions that are easy to install, user-friendly and intuitive to operate. Built to last, our robust and reliable instruments will serve you for a long time.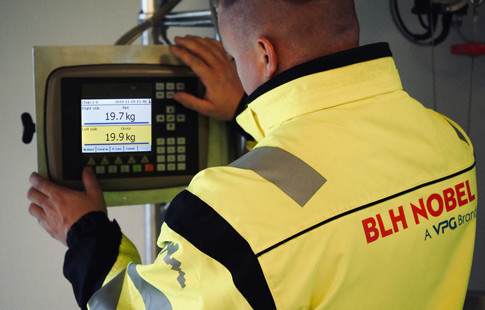 Extensive Process Knowledge
Our extensive knowledge about weighing and force measurements in different manufacturing processes makes BLH Nobel a reliable partner, dedicated to finding the right solution to your specific challenge. We offer service, calibration and troubleshooting on site when needed. We never give up before the user is fully satisfied with the performance of our equipment. Our customers are very loyal, returning for additional equipment or asking us to review other sections of their manufacturing process for potential upgrades.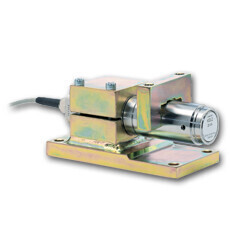 KIS-2 Load Cell
The KIS-2 load cell has several features that clearly distinguish it from other load cells. It is easy to install and extremely accurate, even when subjected to dynamic process forces and severe environmental conditions. Due to the double cantilever design, it allows for a floating load point and is not affected by side forces up to 100%. This makes it insensitive to thermal expansions, vibrations and disturbing side force. All KIS series load cells are available with ATEX/IECEx/FM/CSA certification for safe use in explosive atmospheres.