OFFLOADING LOAD MEASUREMENT
It is vital to provide rope tension control to maintain a ships position during offloading. BLH Nobel's load measurement solutions assist in safe docking and mooring of vessels, as well as prolong the life of fenders and jetty assets. Our unique load cell based systems upgrade mooring systems, hawser hooks, chain stoppers, and quick release hooks,  leading to reduced facility downtime and improved operational efficiency, safety and ultimately profitability.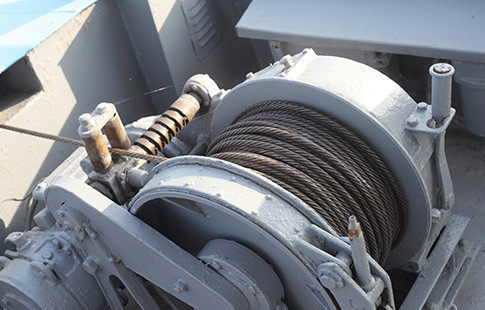 High Ingress Protected Load Cells
The KOSD double-ended shear beam with circular cross-section offers a robust construction with high ingress protection for force measurement. We also offer the high-accuracy KIMD load cell, a double-ended shear beam with an I-beam cross section. Combined with its insensitivity to side load the KIMD series will solve the most demanding load events under the challenging conditions of alternating angles of a wire or chain.
Load Cells That are Built to Last
BLH Nobel offers standard load cells as well as customized units to  fit into an existing system. Our load cells are well known for their durability and long life span in operations. Because of their stainless steel construction, BLH Nobel weigh modules are the perfect choice for offshore applications under harsh environmental conditions. All our load cells are calibrated 100% in house and well work under the safe load conditions of 200% of rated output. BLH Nobel load cells comply with many safety regulations, including EN ISO 13849 (up to PLd) and EN61508 (up to SIL2). ATEX, IECx approvals are available upon request.