COIL WEIGHING
BLH Nobel is a leading global manufacturer of equipment for force measurement and weighing applications for the steel industry. Our products are robust and designed to withstand the harsh environment within the steel industry. We can provide a complete coil weighing system for your solution, including load cells, junction box and transmitter.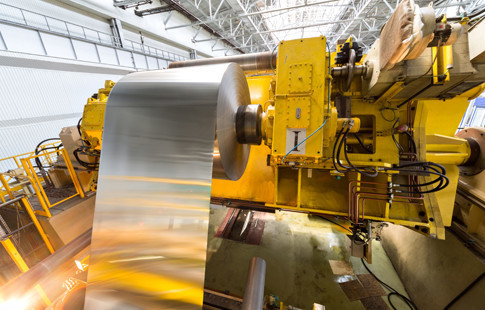 Increased Accuracy in Coil Weighing
The coil weighing solution is based on two semi platforms that are supported by our unique KIS load cells, permitting a lighter structure than the standard U-frame system. The lighter structure means less dead weight, resulting in better accuracy. This reduces global costs and improves profitability.
Unique KIS Load Cell
The KIS load cell is capable to withstand dynamic forces, high lateral forces, shear stress and bending effect. Its smart features makes it resistant to high overload forces no matter the direction. This unique construction makes the scale stronger, more accurate and globally less expensive than the standard U shape one.
Thanks to the smart design of our KIS 1 load cells, complicated mechanical arrangements such as rods are avoided in the coil weighing system. BLH Nobel can provide OIML applications with KIS 11 load cell and our unique G5 PM with OIML R76 approval.