MUD WEIGHING
Mud weight is measured as the weight of the drilling fluid against the weight of water. Monitoring mud weight plays a crucial role in the drilling process. Supplying load cells to the offshore industry for more than 40 years, BLH Nobel is a leading global supplier of high quality customized products and solutions which are often found in winches and mooring applications as well as cranes.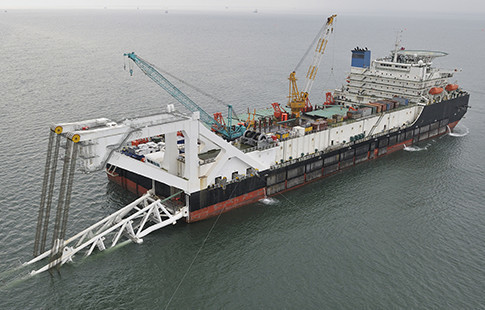 Accurate Tank Weighing for Quality Critical Applications
Our KIMD-1, KDH 5, KOM-1 and KIS-8 weigh modules are designed to withstand the roughest conditions such as overload, humidity, vibrations and explosive environments. Our pitch compensation unit compensates for vessel heave and alternating g-forces to reliably deliver an accurate measurement. We are dedicated to providing safe, reliable and accurate weighing solutions, in any type of environment where precise measurements are a must.
High Accuracy Load Cells Prevent Failure
The Mud weight has to be maintained within limits to prevent failure of the borehole. Soil and rocks surrounding the borehole have to sustain significant load previously carried by the displaced material. The drilling fluid exerts pressure and supports the surrounding soil from collapsing.
Mud weighing systems commonly have 500 KN to 2000 KN weighing modules installed. Our KIMD-1 or KIMD-M weighing modules are IP67 rated, provide accuracy better than 1% and comply with ATEX, IECEx or FM approvals to work reliably in harsh environments. All our load cells can be delivered with embedded amplifiers with an output signal of 4–20 mA and are available as fix installations or  as field replaceable plug-and-play versions. These products are well suited for tank weighing, level measurement and batching applications.