ACCURATE WEIGHING for MINING TRANSPORT
BLH Nobel's load cells are designed to be tough enough for the harsh conditions found in the mining industry. Accurate weighing is critical for a mining operation. Having a reliable weighing solution for mining applications is essential to achieving efficiency, maximizing capacity, increasing utilization and controlling cost.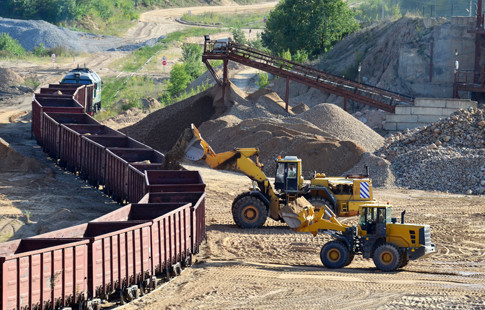 Reduce Damage and Increase Life Span
BLH Nobel's solution weighs what is loaded onto the transport equipment, enabling a controlled loading process. This solution results in reduction of wear and tear, increases the life span of haulers, optimizes the loading and transporting process, improves utilization and improves cost control.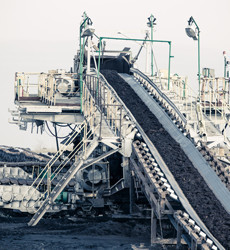 Belt Scale Accuracy and Simple Installation
Mining transports handle large quantities of bulk material that need weighing and monitoring. Because of its extreme accuracy and simple installation, the KIS load cells is a clear choice for our customers. Visit the KIS load cell family product page to learn more about the unique KIS double cantilever technology and its competitive advantages.
A filling machine with two belt scales is typically equipped with four KIS-8 weigh modules onto each scale section. This solution also contains a junction box and G4 instrument that is mounted in a cabinet for monitoring.