BELT SCALE WEIGHING – THE SMART WAY 
As the mining continues to find ways to increase efficiency, BLH Nobel focusses on technologies that help our customers maximize their capacity, increase their utilization and control their cost. The belt scale is an important part of a mining operation's bulk mining processes where a scale is crucial for managing an efficient operation. BLH Nobel gives you a smart solution to monitor the speed and operation of the belt.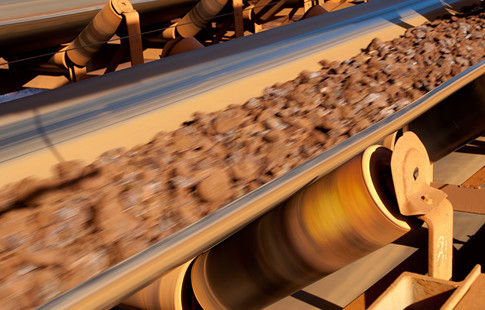 Optimized Belt Scale on Conveyor Belt
At BLH Nobel, we have provided belt scales with reliable performance and high accuracy for more than 50 years. In addition to traditional belt scales with one or more rollers, we offer belt scales that are incorporated as part of your conveyor belt. These integrated solutions that weigh an entire conveyor section can provide much higher accuracy.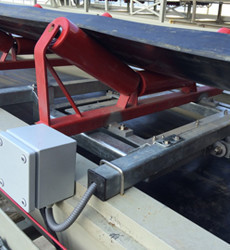 Belt Scale Installation
A belt scale is used for weighing products in bulk. This type of solution is widely used to monitor raw material feed used in crushers, mills, screens, preparation plants, and coal-fired power plants, and helps ensure precise feeding of process materials and product quality.
Unlike other belt weighing suppliers, we apply our weighing solution to the entire conveyor. This makes our smart solution perform independently from the stretch level of the conveyor belt, thus offering increased weighing accuracy and control over the entire process. Our robust solution requires minimal maintenance for significantly reduced cost of ownership.
Our state of the art G4 instrument sets the industry standard for high technology and user-friendly function. The manual offers easy to follow step-by-step guidance through the installation and calibration procedure.