BLH Nobel Develops On-Board Weighing System for Volvo Construction Equipment Heavy Haulers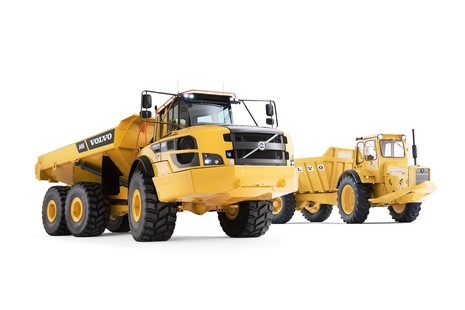 Vishay Precision Group, Inc. (NYSE: VPG) announced that its BLH Nobel on-board weighing system solution is now a standard feature offered in Volvo Construction Equipment (VCE) heavy haulers for the American market, and an optional feature for the rest of the world.
The on-board weighing system for VCE heavy haulers is designed to measure transported loads in order to avoid overloading, which leads to excessive wear and tear of the vehicles, and underloading, which leads to inefficient use of the vehicles. The ability to easily monitor machine productivity optimizes vehicle use, and eliminates the costly time and manpower resources needed to adjust the payload.
The BLH Nobel solution complies with safety and legal standards and is fully automatic, minimizing the need of human intervention. During loading, a simple external light signal system quickly and easily indicates underload, overload or ideal load conditions. An indicator in the cabin provides actual load information to the driver of the hauler. Transported loads are registered and can be viewed at the same time as the accumulated number of cycles. Load data can also be accessed remotely via the telematics system, which provides complete payload management with a modern and user-friendly interface.
The VCE on-board weighing solution uses amplifiers and load cells produced in the state-of-the-art BLH Nobel Degerfors, Sweden facility. The partnership and collaboration between BLH Nobel and VCE to develop a successful on-board weighing system is one of many examples of the unsurpassed commitment, service and expertise that customers expect from BLH Nobel.