Load Cells: The HEART of your weighing system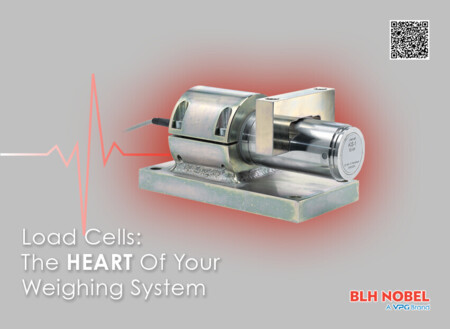 What is a load cell?
A load cell converts a force such as tension, compression, pressure, or torque into an electrical signal that can be measured. Strain gauge load cells are the kind most often found in industrial settings. It is highly accurate, versatile, and cost-effective. Structurally, a load cell has a metal body to which strain gauges have been secured. The body is usually made of aluminum, alloy steel, or stainless steel, which makes it very sturdy but also minimally elastic.
Why is the load cell cylindrical?
One of the secrets of superior KIS performance is the cylindrical design. KIS beams can be rotated within the module hardware to coincide with the exact direction of applied weight. Cylindrical, electro-polished stainless steel provides a nearly frictionless surface for the module yoke to slide on during periods of thermal expansion and contraction.
Are they strong enough for toughest environments?
KIS Weigh Modules, mounted on dynamic process vessels in harsh, washdown areas, know how to "play dirty." In fact, they excel in the roughest environments. Corrosive acids, harsh industrial detergents, caustic vapors, and granulated powders never compromise their superior performance. Here's why:
High performance stainless steel construction
FM and CSA approval Class I, II, III; Div. 1,2 Groups A-G
ATEX and IECEx certified versions for use in explosive atmospheres are available: II 1GD
Design meets ANSI/UBC wind and seismic requirements
NEMA 4-compliant and IP67-compliant
NTEP-certified with KIS-3 beam—conforming to the requirements of NIST Handbook 44
OIML-certified with KIS-3 and KIS-11 beam